Have you ever felt like you just got shot out of a circus cannon? You will if you try snow tubing at a place like Woolly's Tube Park in Mammoth, California. I was shocked at just how much speed you can pick up on these runs. It's remarkable. I've tubed and sledded before but nothing as cool and crazy as this. Let me tell you, it is definitely an adventure worth trying!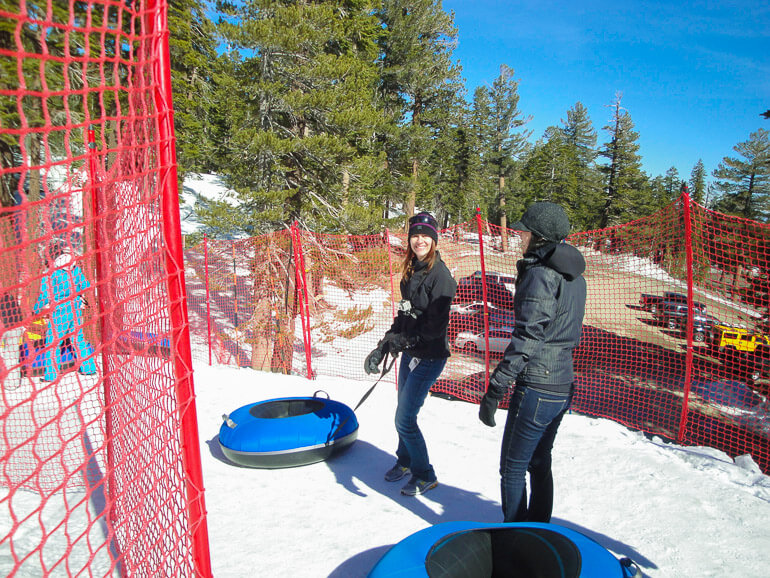 We had already finished two days of snowboarding and decided it would be nice if we tried something a little different for our last day in Mammoth. The air was crisp and the sky was a bright blue color. Everyone was in a fun mood as we drove over to Woolly's Tube Park. For about $30 dollars each we could enjoy an hour of snow tubing on this quiet side of the mountain. Woolly's provided us with their blue and black specially designed snow tubes. We dragged our tubes up to the line of people waiting to be lifted to the top of the hill.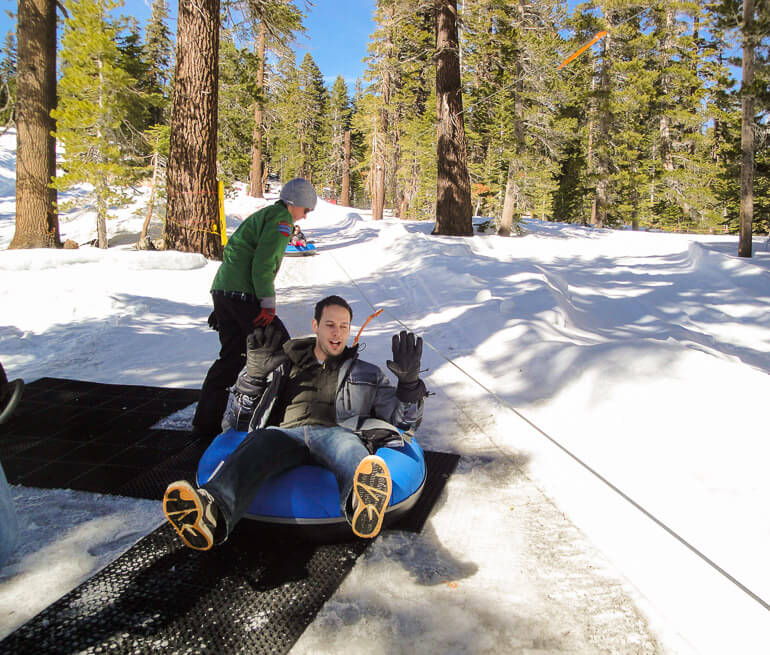 When I say lift, I don't mean a ski lift. You basically sit down on your snow tube and one of the workers will assist to hook you up to the tow line. As soon as they hook you in, Whoosh! Away you go up the line and up the hill. This sure beats walking! Actually it's a really nice and peaceful ride up through the trees to the top of the hill.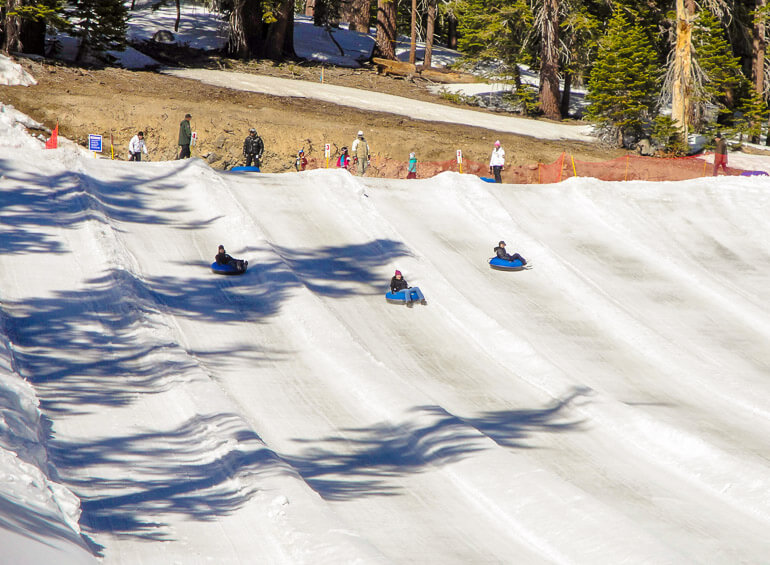 Once you reach the top, you basically wait by one of the six groomed lanes for your turn to ride. I was a little nervous as I waited for my turn to plummet down the hill in that blue-black tube. It didn't look that fast as others zipped down the mountain. WRONG! As I plummeted down the hill, I held on for dear life as my snow tube kept gaining and gaining speed.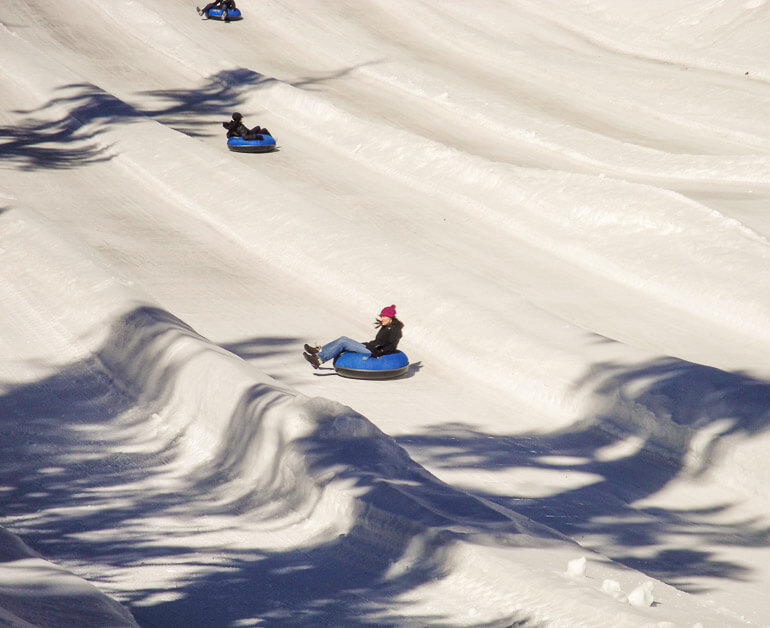 Holy crap that was fast! An adrenaline rush surged through my body as I collected myself to head back up the hill for another run. As I shuttled down the second time, my tube spun out of control till I was flying down the hill backwards. Tubing's even crazier when you can't see where you're going! Fortunately each lane has really high packed snow drifts that separate each of the lanes. I thought I'd eventually crash into the side of the lane but strangely I never did.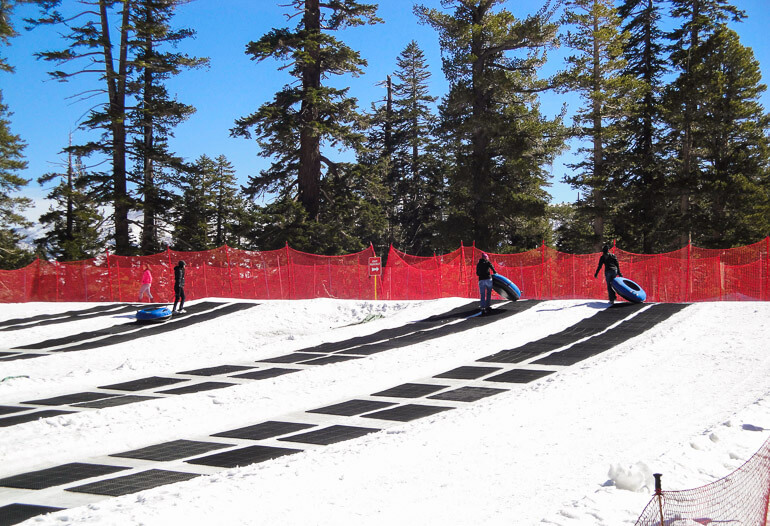 At the end of the lanes are several rubber mats to help slow you down. When you come to a stop, just grab your tube and head back to the line for the lift up the hill again. Watch our video below to get a sense how all this looked in motion! You may even see some people who were flying down the hill head first!
I tubed several more times and eventually decided to call it quits for the day. There was a nice area at the base of the runs with several wooden chairs for guests to sit back and relax while watching other brave souls take their turns at sliding down the mountain. I hope I didn't scare you too much. It's really very fun and seemed pretty safe. We had a 6-year-old girl with us who was having the time of her life sliding down the mountain. She seemed to be able to control her tube much better than I could. Of course her snow tube was a smaller size fit for little kids. Snow tubing was an exciting end to a wonderful weekend in the mountains.
Check out your local mountains for tubing parks near you. If you're based in California, try visiting Woolly's Tubing Park in Mammoth!