Utah has "The Greatest Snow on Earth." That's a pretty damn bold statement to make but in 1985 it was stamped on every single Utah license plate. In fact they still stick by that mantra so of course I had to test it out for myself. The only way to do so would be to plan a snowboarding weekend trip to Park City Utah to see if there was anything magical about their snow that could warrant such a bold claim.
First Stop Main Street
Park City is a town bustling with activity and has a personality that is distinctly it's own. From it's early silver mining years Park City had already become a town that offered adventure and if you were lucky some riches. Today the riches lie in the experience of being there. Park City is only 32 miles east of the Salt Lake City International Airport. Begin your adventure along Main Street which runs down the center of the valley nestled between two mountain resorts. The best part about getting around is it's free! The town's transit system provides shuttles like the one pictured below to get you to and from most of the main attractions and ski areas.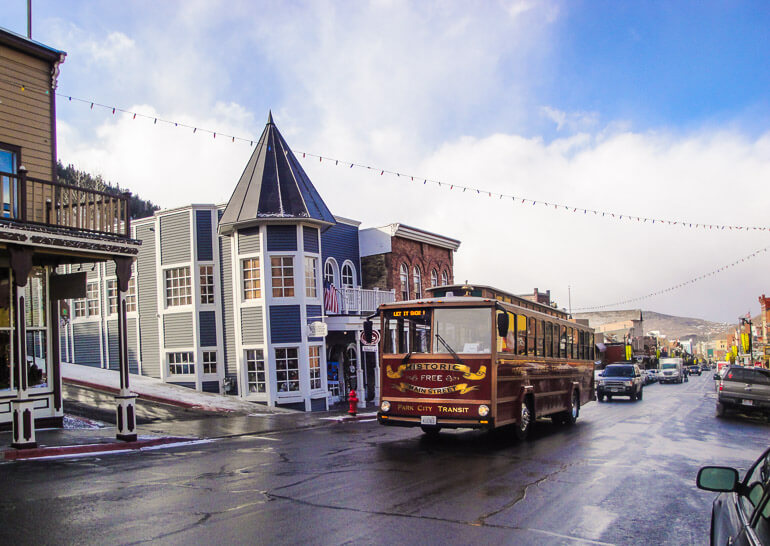 If your not planning on snowboarding right away take some time to acclimate and begin exploring the shops along Main Street. We found quite a few high-end retailers for western wear. It was kind of fun to try on a fancy cowboy hat and long black trench coat. You could dress up to look just like Wyatt Earp or Doc Holiday. There were also quite a few high-end clothing stores in town. I did notice that we had picked the weekend before the famous Sundance Film Festival. Already crews were getting ready for the Hollywood crowd by placing banners and signs all over town. Maybe that's why I saw so many people dressed up in expensive looking western gear. All the same we didn't yet have the mega crowds that this event can bring in every year.
Getting To Know The History
Did I mention Park City was originally a silver mining town? Indeed I did but to learn more about it, you have to visit the Park City Museum. Inside you will learn all about the interesting history of this mountain community.
Fun Fact: Did you know that this silver mining town created 23 millionaires, including the father of newspaper publisher William Randolph Hearst?
The museum stands out to me for it's fun interactive displays. For example, you can push down on a fake dynamite explosive trigger showing you how they used to rig up the mines for explosions. You can walk inside an old fashioned jail cell with a heavy iron gate door just to see what being locked up was like. You can walk into a general store with all the goods one would have found in a mercantile store from those days. You can also learn all about when the city turned from silver to the ski boom town it is today. It's a pretty fun and an inexpensive activity to enjoy in while in Park City.
Time To Hit The Slopes
There are a few choices for ski resorts in Park City Utah. First there is the Park City Mountain Resort. We chose to spend most of our time here because it offered a large amount of blue runs which is pretty much our skill level. Not to mention you can get on a lift right from Main Street that will take you straight to the base of the mountain. Then there is Deer Valley Resort and finally Canyons Resort which was the largest of the three at the time we visited. Today Canyons and Park City are now connected by a nine minute gondola ride which makes your choices for ski trails endless. All three resorts offer world-class skiing. After all, Park City was the host city for the 2002 Winter Olympics.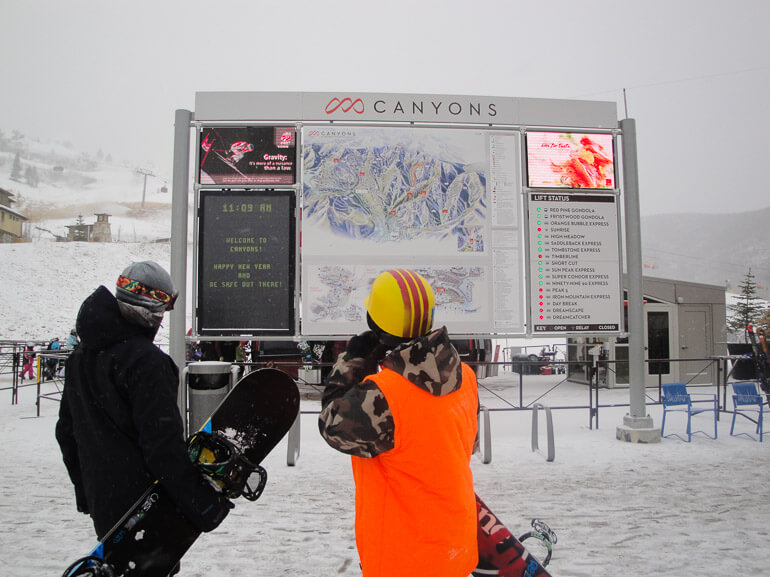 So how about that snow? Well, unfortunately we visited Park City in one of the worst years with unprecedented dry winter spells across the entire USA. Even still there was snow on the mountain. The trails were fun and although we did not have the luxury of powder conditions we still had an awesome time snowboarding. I think in a more ordinary year when the snow levels were more normal, we could judge whether or not it truly was the greatest snow on earth.
Hungry For A Buffalo Burger?
One of the most enjoyable things about a ski vacation is the thought of relaxing with some delicious well earned food at the end of the day. I had heard good things about a restaurant called No Name Saloon and decided to try it out for dinner. Upon entering I immediately liked the place. The whole bar was covered in Christmas lights with random antique relics attached to the walls. It certainly had a cool vibe and I noticed locals and visitors gathered together enjoying beers at the bar. We sat down hungry as ever and ordered Buffalo burgers which they are pretty well known for.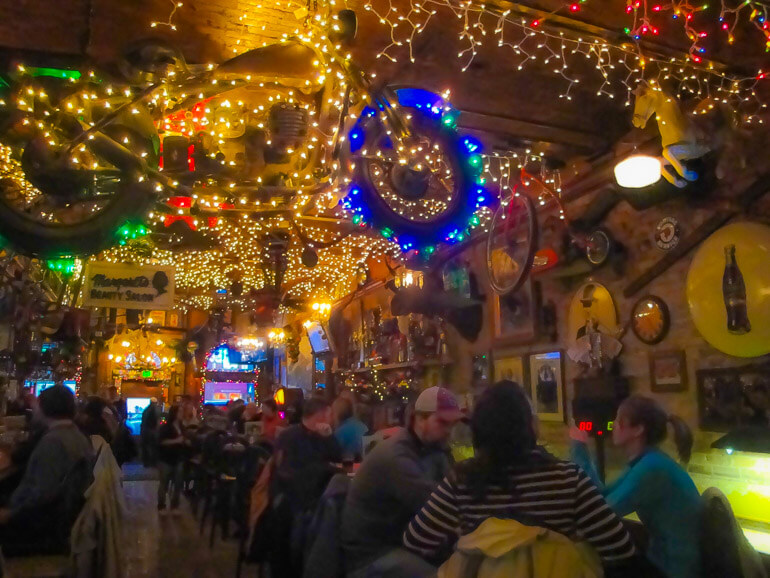 Mmmmm delicious! The buffalo burger was topped with cream cheese, jalapenos and chipotle mayo. I would have taken a picture but I ate it so fast that there was not a morsel left for evidence that it ever existed. All I can say was that it was damn good! I'm certain we slept well that night after a long day of snowboarding on the mountain followed by good food and drink!
A Former Olympic Town
If you're visiting park Park City you should definitely take some time to explore Utah Olympic Park. It was built during the 2002 games and hosted events such as the bobsleigh, skeleton, luge, and ski jumping. In fact athletes still use this facility to train for Olympic winter sports. One of the coolest things about this place is that you can actually try a run on the bobsled track! A skilled pilot can take up to 3 passengers on the ride of their life down the Olympic track reaching speeds of up to 60 mph. Of course it's not cheap at about $175 a person. But it's definitely a rare adventure you won't find anywhere else.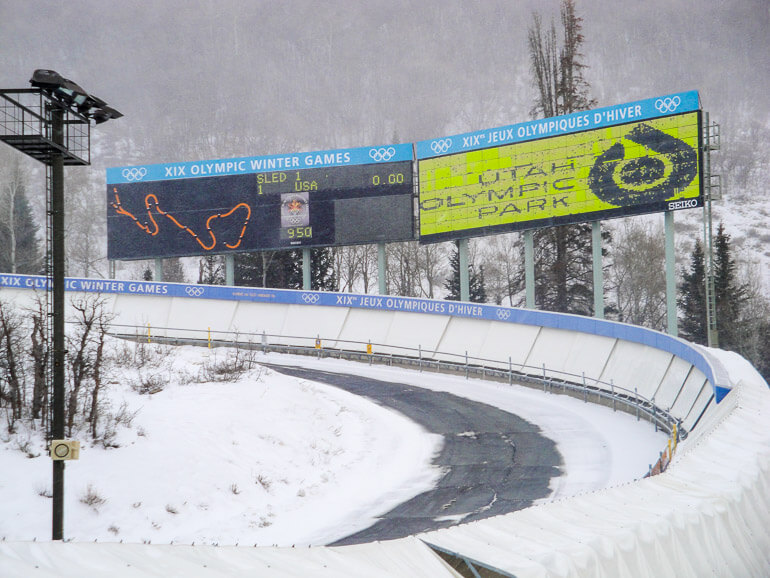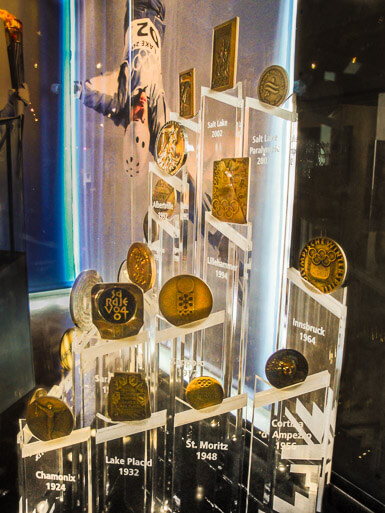 Within Olympic Park is an interesting ski museum. We learned all about the history of olympic winter sports. Check out this display of gold medals. There are some from as far back as the 1924 winter olympics in Chamonix (near the junction of France, Switzerland, and Italy). And of course there are gold medals from the 2002 Salt Lake City Olympics. It's amazing how beautiful and shiny gold these medals are. What a rare experience to have actually won one of these baby's during the olympics. Looking through all this history really puts into perspective the sacrifice people go through to try to be the best in the world in a sporting event. Nothing short of awesome.
The museum also has artifacts like the 2002 Olympic torch. It's mounted on the wall so you can take a picture that looks like you are holding it up with the flame coming out of it's top.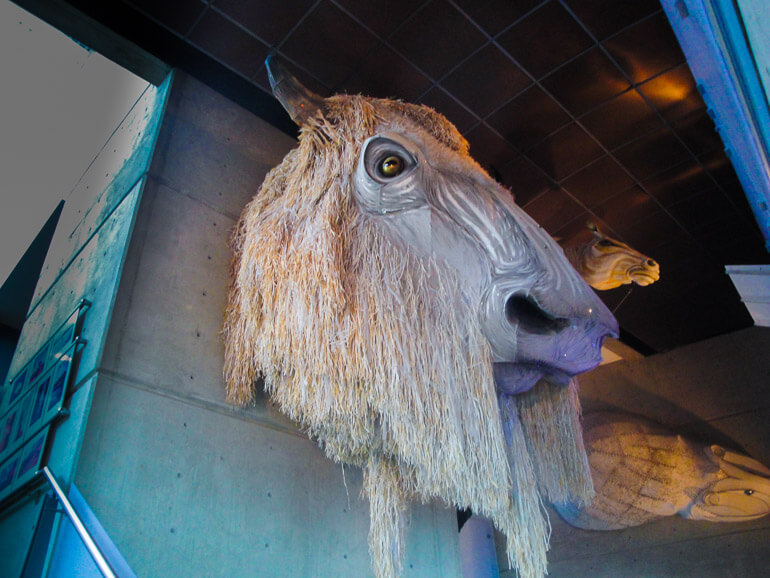 What the heck is that animal? Well it's not a Yeti or other strange winter beast. No instead it's one of the costumes from the 2002 Salt Lake City Olympic Opening Ceremonies. They had several of the elaborate costumes from that event in the museum. A lot of incredible art and creativity went into making these showpieces.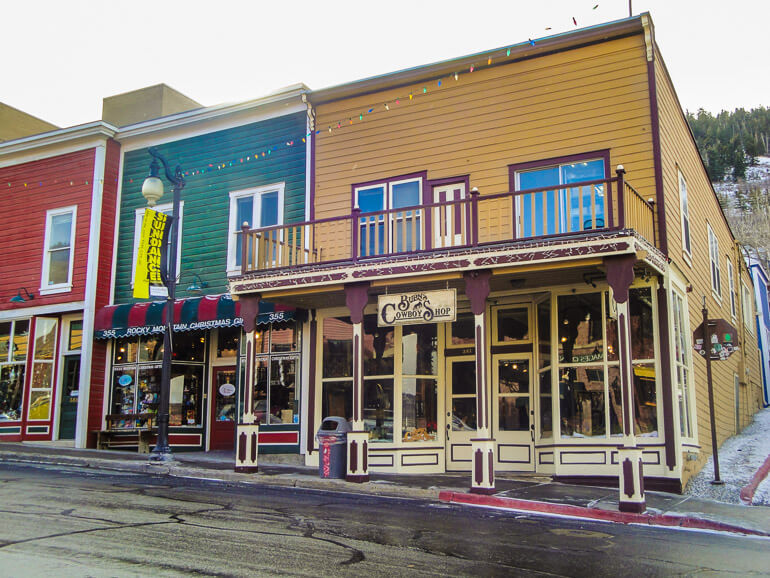 So although I was disappointed in the snow levels the year I visited (which was really an act of God that can't be predicted or controlled) I still really enjoyed Park City as a ski/snowboarding destination. An old silver mining mountain town mixed with world class ski trails really made it an easy destination to enjoy and a place that I'd love to return to someday.